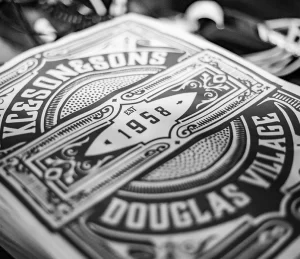 Price and quality are both important, but quality comes first. Barry's Tea, Hayfield Manor, Royal Cork Yacht Club, and McWilliam's Bags are organisations that know this to be true, and trust us to work closely with them to maintain those values.
Product development to sit alongside established branding, or creating something from scratch and developing new ideas, either, or both, we are happy to match your passion.
We host and operate a diverse range of online stores, and within that world have created a range of sports gear made from recycled sea plastic, as well developing the likes of imaginative socks and functional but beautiful club bags. We will rise to the challenge.
Working with someone new, even in an area we haven't direct experience in, is always a thrill. If creative thinking and solutions are needed, we love that. From local clubs and schools, to those involved in the hospitality sector of all sizes, to providing merchandising solutions to national brands, our tribe and pride philosophy goes across all sectors.
We take your designs and ideas and create unique pieces of merchandise and print.